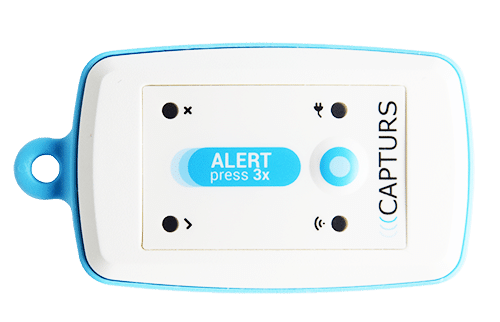 Discover the GPS tracker Capturs
Stay tracked in real time and without worried by autonomy!
Innovation French Tech made in France

Real-time tracking and sharing of its track




Small (68x42x24mm)
et light (58g)

●
Under the
Sigfox
network, your track is created with positions sent every 10 minutes.
●
Keep track of your trajectories to improve your performance.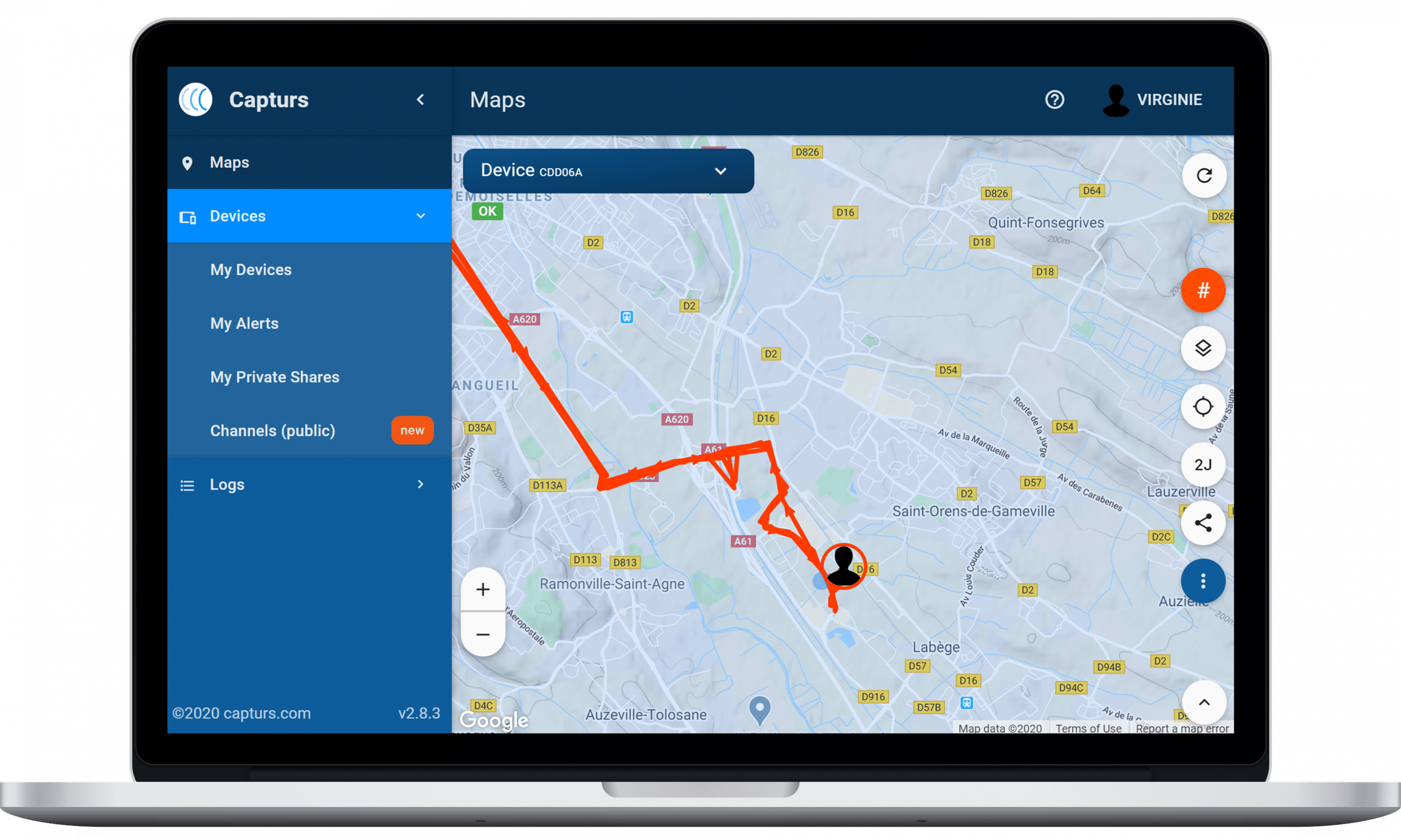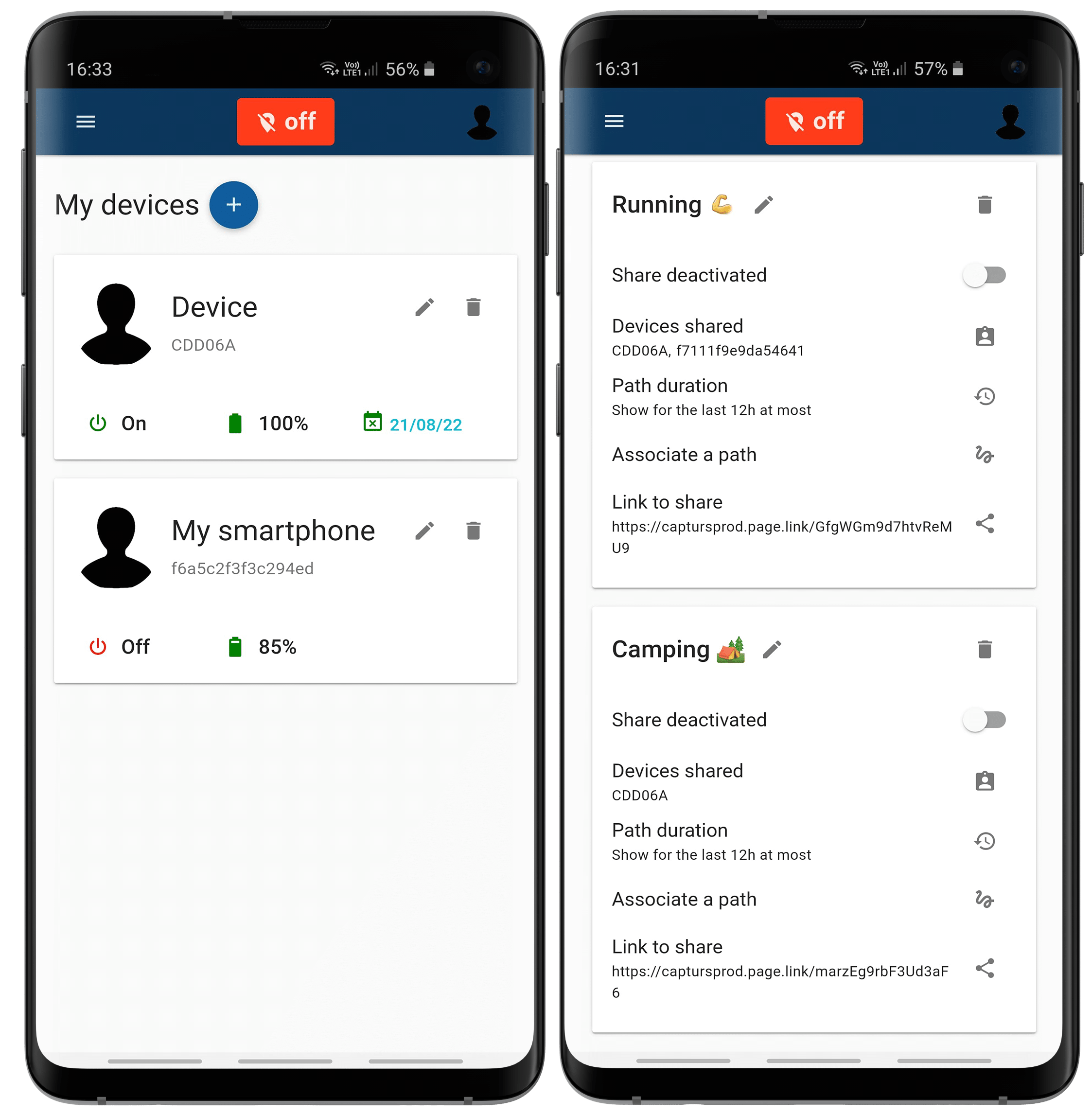 ● In addition to your smartphone, the addition of a Capturs device will allow a real time trace over a long period of time.
● Share your tracking link so that your family and friends can follow your path.

● Create alerts that will be sent by email or SMS according to your choice.
● All you have to do is click on the button and your personalized message is sent to the people of your choice.
● Set up areas entrances/exits, and warn your family and friends when you leave for sport or when you arrive at the refreshment station!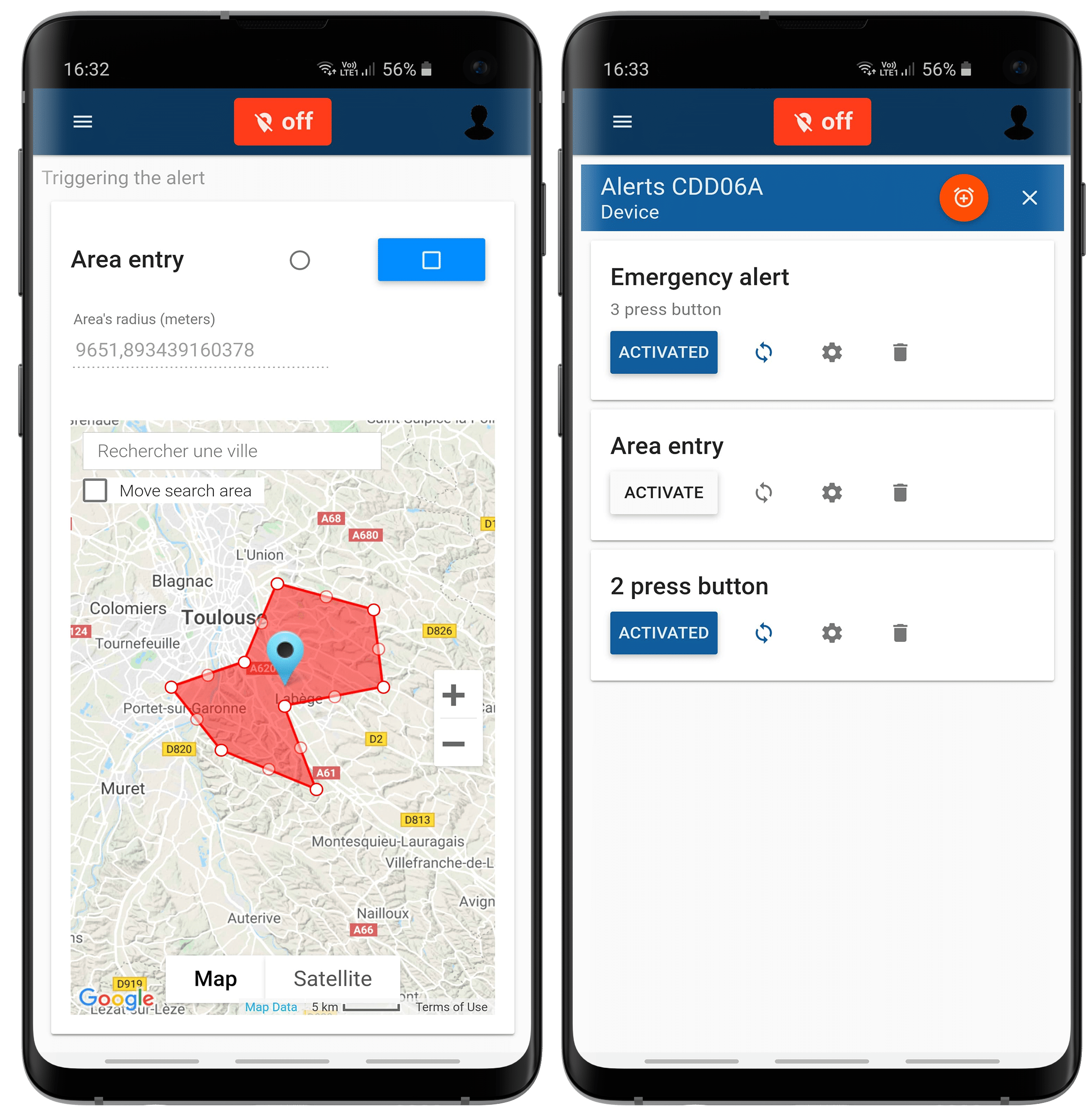 € TVA included instead of 199€
free delivery in metropolitan France
one year free subscription