Capturs now handles 2 million GPS positions per month
Capturs is proud to announce that with nearly 20,000 devices already activated on its cloud, it is now more than 2 million GPS positions per month that are received and processed by our servers and delivered to our customers. The Capturs ecosystem consists of Sigfox live GPS trackers and GSM mobile applications that retrieve the GPS position of the carrier and send it to the Capturs cloud, it's as simple as that. Capturs users can thus visualize positions, set up alerts or generate a large number of reports through the Capturs SaaS, available on any internet browser or mobile app.
A global presence
Capturs offers solutions based on Sigfox but also on GSM through the mobile application (Android and IoS), thus offering a worldwide presence. Indeed, the Sigfox network is available in more than 70 countries. In addition, the use of the GSM network through the mobile application will work anywhere in the world where mobile data is available.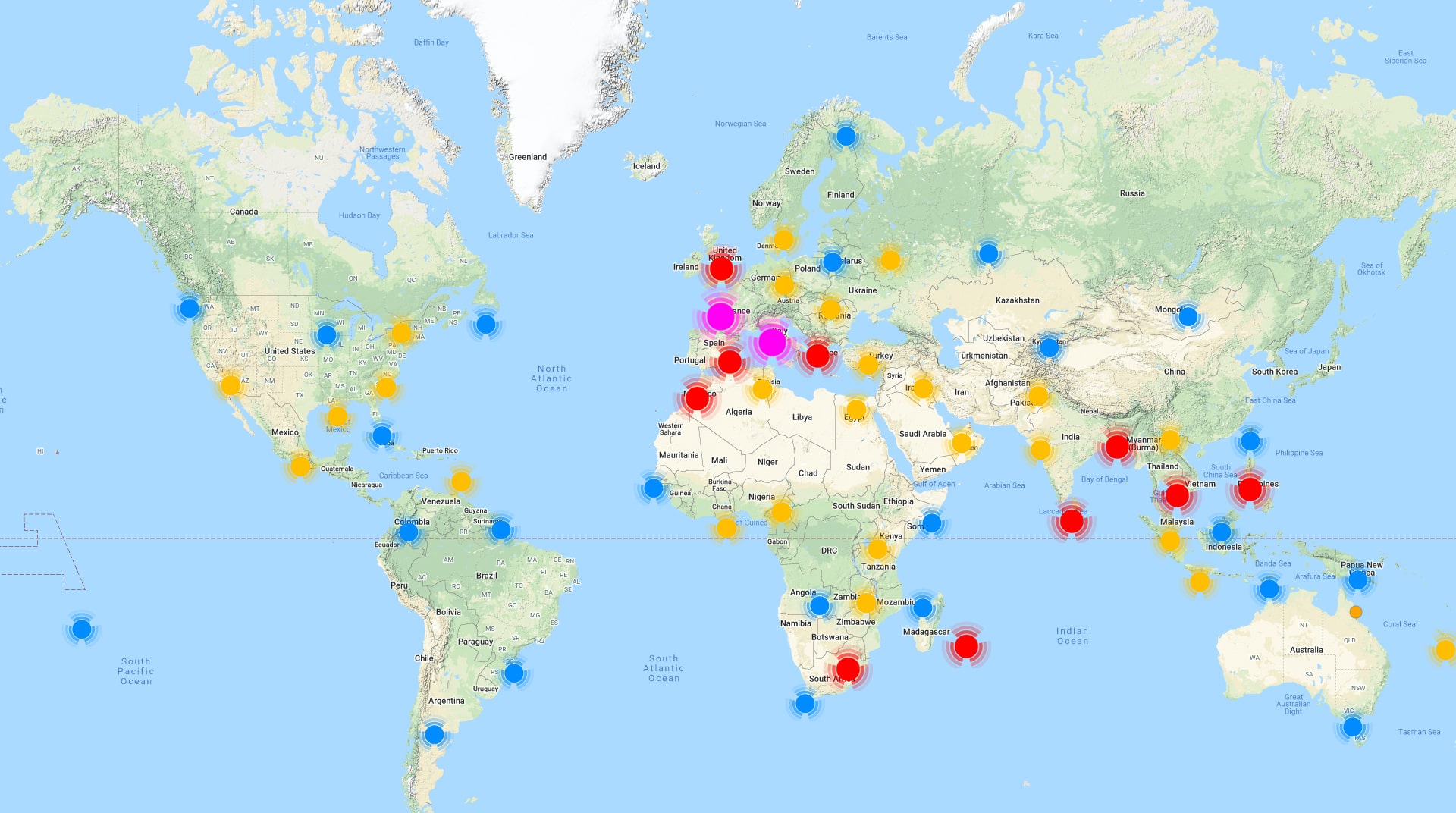 What are the solutions proposed by Capturs and for what usage?
Capturs offers real-time geolocation solutions addressing various industrial uses and mainly focused on workforce management and asset tracking (parcels, containers, vehicle fleets).The main advantage of Capturs is that it can combine the use of Sigfox Low-Power/Wide-Area network, offering trackers autonomy of several years, with that of GSM with a global and high-speed network. No more need to compromise between tracking frequency and autonomy!
Our solutions are simple and clear :
The different uses of GPS trackers for vehicle fleets are many and varied. First, they can improve drivers' eco-driving by tracking fuel consumption, speed and driving habits. This can help companies reduce fuel costs and meet environmental standards. GPS trackers can...