How to choose a car GPS tracker ?
The term GPS for a car is a bit ambiguous, since it can be used both to designate a GPS tracker, i.e. a box that indicates the position of the car in real time on a web or mobile application, and to designate a GPS, i.e. an on-board device to help driving and routing. 
The GPS tracker for car is a small box that is positioned inside or outside the car and allows to send its geolocation in real time on an interface (on a web platform or a mobile application Android or iOS, for example), by message (SMS, Email, etc..) or to record it in the internal memory of the box.
The GPS tracker does not usually have a screen, unlike the GPS navigation. It does not help driving but it serves several other purposes:
Fight against theft.
Location of the car.
Fleet supervision.
Optimization and analysis of trips.
Management and planning of interventions.
Optimization of fuel consumption.
Ecodriving.
Performance monitoring.
Proof of passage.
Safety and security management.
etc.
Today, more and more individuals and professionals decide to equip themselves with a GPS tracker (see Capturs GPS tracker for individuals and professionals), particularly in order to mitigate the consequent increase in car thefts in France in recent years. On this occasion, we wish to inform and accompany your choices so that you make the decision of the GPS tracker that you need.
While we hear more and more about GPS trackers, it is still difficult to choose the right GPS tracker among all existing models. There are many criteria to choose from: the characteristics of the housing, the power supply, the communication network used (connectivity), the anti-theft system, etc. These criteria differ from one GPS tracker to another. It is important to be aware of all the alternatives in terms of features and technicalities that a GPS tracker offers in order to decide on the most important criterion, the criteria that may be subject to compromise, and to make the right choice.
Before going into details, it is important to say that when it comes to car GPS trackers, there is no bad solution but only solutions that are unsuitable for the use you want to make of them. For example, it is useless to put a tracker that communicates by satellite to do anti-theft or to put a tracker running on a LoRa network to do eco-driving.
What does a car GPS tracker contain?
The main function of a GPS tracker is to determine a position (geographical coordinates latitude and longitude) and to send it in real time on a communication network that allows the platform to access it and to offer tracking, alert or analysis functions. It must therefore: 1) Acquire and 2) send the position. 
(1) To acquire the position, GPS (satellite reception) is most often used, but other modes of position acquisition such as radio triangulation, GSM landmarking or "Wi-Fi Sniffing" can be combined. 
(2) To send the position in real time on the network, we use telecommunication networks, which can be low or high speed, consuming little or much, autonomous or connected to the diagnostic plugs of the vehicles (OBDII) or the battery… we will see this in the following article.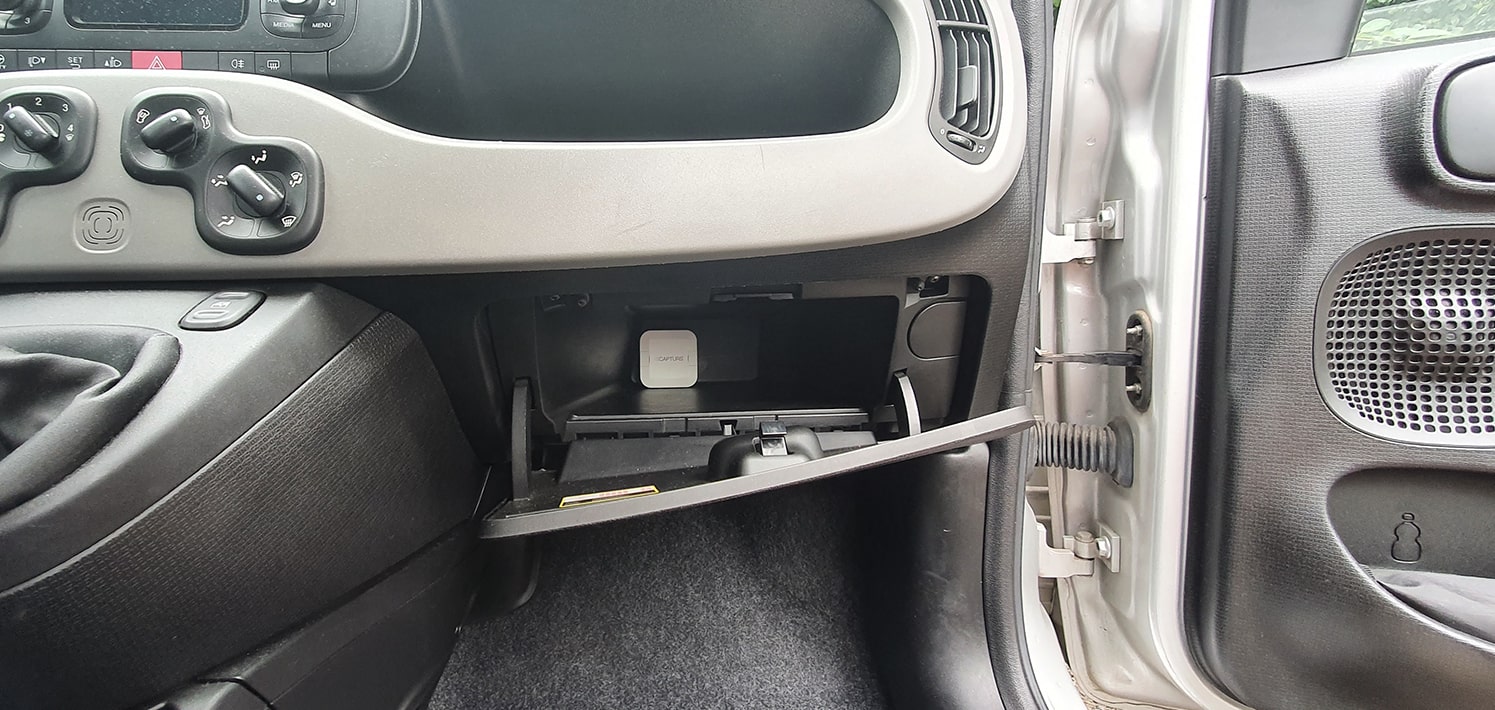 The characteristics of the case of GPS trackers for cars
The size and weight of the GPS tracker
The size and weight of a GPS tracker in a car is less important than for smaller assets. Indeed, this is not the main criterion to consider since it is not carried by a person, but hidden in (or outside) a car. However, a small, compact GPS tracker will be easier to conceal if your primary goal is to avoid vehicle theft. Depending on where the GPS tracker is placed (inside or outside the vehicle), the housing will need to be more or less rugged, and its protection rating (IP) will need to be adjusted accordingly.
Fixing systems associated with GPS trackers
Not all car GPS trackers come with a mounting system. Depending on where you want to mount your GPS tracker in the car, you'll need to attach it. It's up to you to choose the type of mounting you prefer: magnets, clamps, double-sided tape, screws, bolts, Serflex, etc. To make your choice easier, some brands of GPS trackers offer cases with universal fastening systems. 
A GPS tracker that is mounted on the outside of the car, under the bodywork, will have a strong magnet so it won't come off when the car is in motion. 
A GPS tracker placed inside the car can be installed without a fastening system, for example in the glove compartment, as long as it does not receive shocks while driving. If this is the case, it is recommended to fix it (under the car seat, in the trunk, etc.).
Waterproofing
For a GPS tracker placed outside the car, for example under the bodywork, it is essential that it is waterproof and dustproof. Weather conditions such as rain, snow or fog, as well as dust, puddles, mud or daily cleaning of the car (high pressure cleaner, rollers or hose) can irreversibly damage a GPS tracker that is not waterproof. 
In this case, you should choose an IP67 or IP68 rated GPS tracker. The IP code (ingress protection code) indicates the level of protection provided by the enclosure of an electrical device according to an international waterproofing standard (check Wikipedia for more information). 
IP67: Fully dustproof, waterproof to 1 meter for 30 minutes.
IP68: Fully dustproof, waterproof to more than 1 meter for 1 hour.
On the other hand, if you simply want to place the GPS tracker inside the car, it is not necessary for it to have one of these last two certifications, since there is normally no liquid that can get into the cars.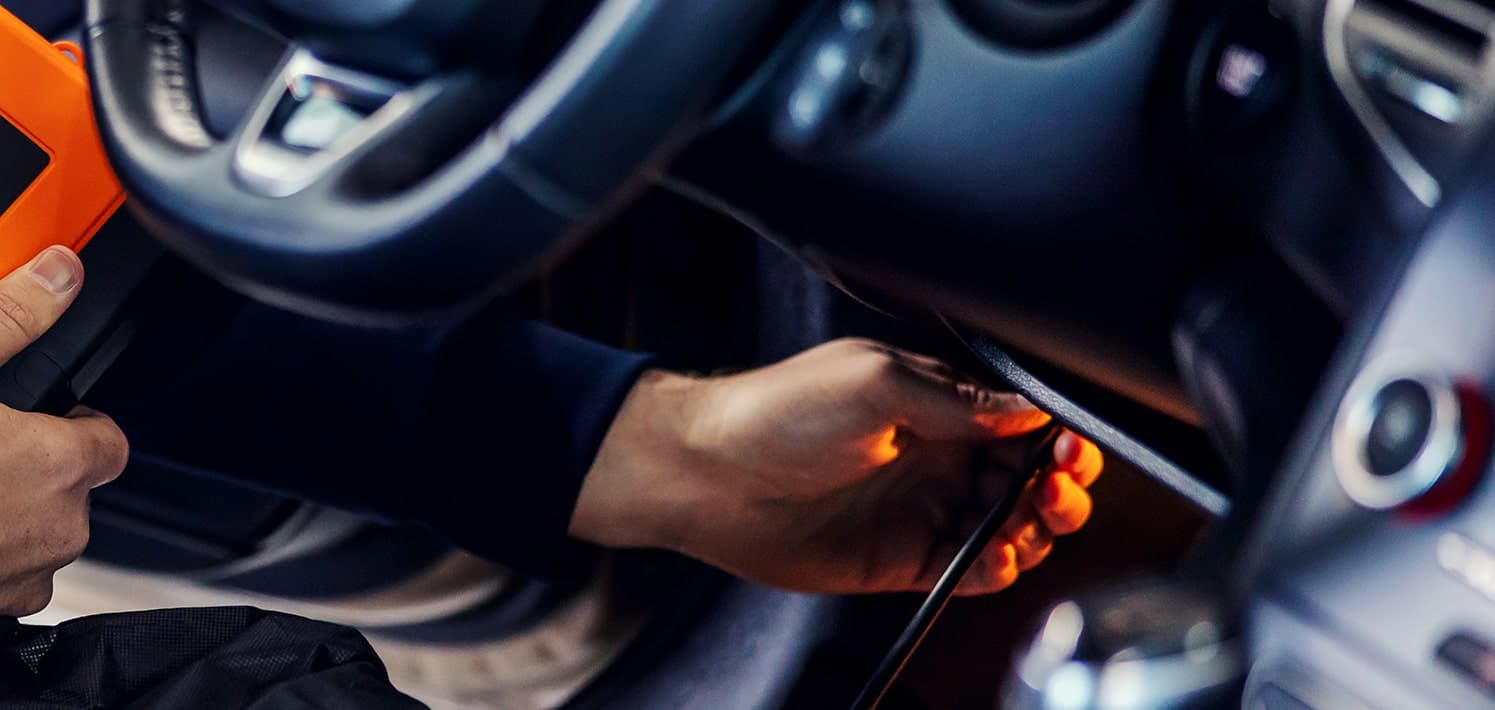 The autonomy and power supply of the GPS tracker
The mode of supply
One of the most important criteria of a car GPS tracker is its power supply. This will determine its autonomy, its power on/off, its alert system, its anti-theft system, etc. It is necessary to think carefully about this criterion before embarking on the adventure of a car GPS tracker. 
There are two kinds of GPS trackers for cars: standalone GPS trackers and GPS trackers that require a connection.
Stand-alone GPS trackers have their own built-in battery. If it sometimes seems like they're larger than plug-in GPS trackers, it's because they contain a battery with varying capacities. How long the battery lasts will also depend on the real-time/part-time tracking settings (which we'll discuss in a later section).
Since the autonomous GPS trackers do not have a cable, they allow a very easy and quick installation and an infinite possibility of installation in the four corners of the car. It can also be hidden and concealed anywhere. 
Plug-in GPS trackers are not self-contained. They require a cable to be plugged into a USB socket or the OBD socket to be powered by the car's battery, which means their battery is virtually unlimited. The OBD2 (On Board Diagnostic) socket is usually located under the steering wheel. A cabled GPS tracker is more easily visible than a stand-alone GPS tracker and can be easily disconnected. In addition, today's thieves use mouse jacking and need the OBD plug to operate the vehicle. When they do, they will automatically see and disconnect the GPS tracker. 
Battery life
As we said earlier, a cable GPS tracker will have an almost unlimited autonomy thanks to the connection to the car battery. As for standalone GPS trackers, which have their own battery, the battery life will differ from one tracker to another depending on the network used, the frequency configuration of sending positions on the network and the battery capacity. 
Stand-alone GPS trackers can have a battery life ranging from a few hours to several years, depending on the type of battery used (rechargeable or replaceable). This is one of the first parameters to look at on the website of the brand of your GPS tracker. 
The frequency of sending positions
The frequency of sending positions determines the accuracy of the tracking in real time and the autonomy of the GPS tracker if it is autonomous (ie not connected to the vehicle power supply). The lower the frequency of sending positions, the greater the autonomy. 
The choice is simple: do you want to be tracked in real time at an ultra high frequency with a very precise trajectory and therefore a lower autonomy, or do you prefer a tracking where the positions are more spaced (for example, a position every 5min)? This choice is not insignificant since it will strongly impact the autonomy of the GPS tracker. 
The GPS trackers that offer an ultra high frequency of sending positions are the trackers using the GSM network and those that offer a lower frequency are the trackers using LPWAN networks (LoRa, Sigfox, Helium …).
Type of battery for a standalone GPS tracker: rechargeable or battery operated?
There are two types of batteries available when you choose a stand-alone GPS tracker: the battery (Li-Ion Polymer) and the battery. For example, the Capturs Model C GPS tracker has a CR123 battery available at any major retailer or on Amazon, and the Capturs Model B GPS tracker has a rechargeable battery with a micro-USB port. 
Even though changing a battery is more inconvenient than recharging a battery, there are great advantages to choosing a battery-powered car GPS tracker: the battery's self-discharge is much slower than that of a Lithium-Ion-Polymer battery, so the autonomy will be longer on average. The same is true if the car is not in motion (e.g. parked) for a long period of time, then the battery will drain more slowly than the battery.
The network used by the GPS tracker for car
The communication network
There are three major networks that are used by GPS trackers for cars: Satellite, GSM and LPWAN (read the article: Real-time GPS tracking technologies, LPWAN vs GSM vs Satellite). 
The satellite network has a very wide network coverage, but the cost of the GPS tracker and its subscription will be much higher than for the other networks. 
The GSM network is the most widespread and allows a high frequency of sending messages which translates into a very precise trajectory. On the other hand: it consumes a lot of power! There is no miracle, there is always a compromise to be made: a better precision of the track will result in a high consumption and therefore a lower autonomy, hence the need to power the tracker. To compensate for this high power consumption, GSM GPS trackers are generally larger and heavier to carry larger batteries. Nevertheless, the autonomy in high frequency remains much less than a LPWAN GPS tracker since it does not exceed one day. The GSM GPS tracker is equipped with a SIM card that costs at least twice as much (at least) as the LPWAN technology.
Finally, LPWAN technology (Sigfox or LoRa network) allows a good compromise between autonomy, price and frequency of positions. LPWAN stands for Low-Power Wide Area Network (low power and long range). Its low consumption allows an unbeatable autonomy compared to other technologies. It can go from several days to several years, depending on the model. 
The GPS tracker Capturs Model C under the Sigfox network sends live positions on the internet every 10 minutes, with a trajectory accuracy of 1 position every 5 minutes. This configuration makes the tracking in real time both accurate and energy efficient: the autonomy will be several months for a car tracking and the battery, standard type, can be changed very easily 
The subscription
GPS trackers require subscriptions in order to operate and continue sending positions. These subscriptions may or may not include a SIM card. GPS trackers with LPWAN technology do not require a SIM card.
In summary, the prices of subscriptions according to the three technologies Satellite, GSM and LPWAN are as follows: 
Most expensive: Satellite
The cheapest: LPWAN
Refer to the models/brands of the GPS trackers to know the exact price of their subscriptions. Please note: depending on the brand, they may be listed by month or year. Some brands also offer "no subscription" prices. Don't be fooled, there is always a subscription to pay to the telecommunication network provider, it can sometimes be included for x years and then paid afterwards and when it is said "without subscription", it is very often with very basic application features.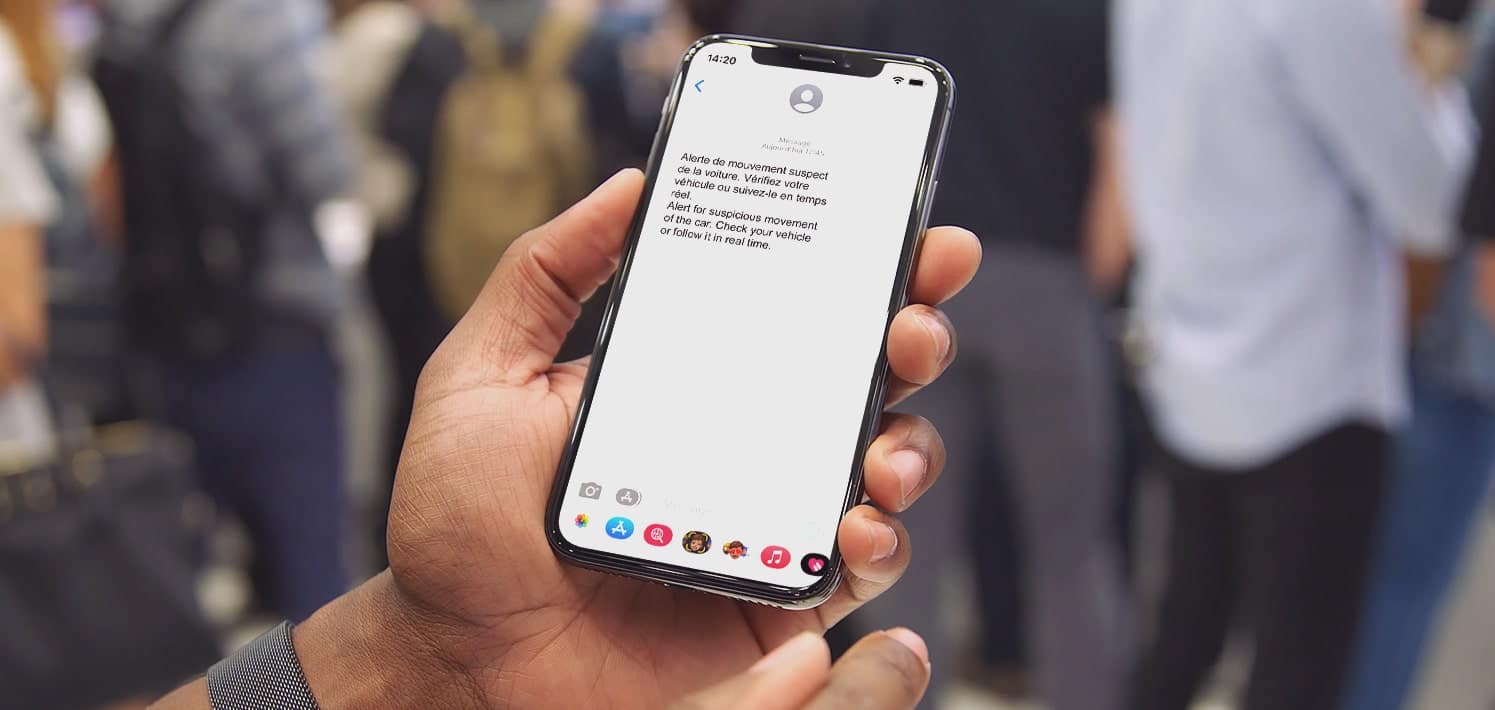 The effectiveness of the GPS tracker in case of car theft
Jammable or not jammable?
When the GPS tracker is intended for anti-theft and car surveillance/security purposes, it is important to ensure that the GPS tracker is non-jamming and non-detectable. 
A non-jamming GPS tracker will prevent a thief from detecting it and turning it off. Thieves sometimes have GSM jammers that prevent the GPS tracker from working properly and thus prevent the alarm from being triggered.
Alarm, warning and anti-theft system
Your choice in terms of GPS tracker will stop on its effectiveness against theft? Several options are available to you: the alarm system, the alert system and the anti-theft system. 
Some GPS trackers on OBD2 connection are equipped with an anti-theft system. It detects when the car is turned on and alerts the owner by triggering an alarm, for example. Some GPS trackers are equipped with a wheel lock or remote engine shutdown system so that the thief can no longer drive the car properly. These GPS trackers require a SIM card, in addition to the high price of the object. 
Since GPS trackers plugged into the OBD2c socket are easily removed and detected, especially due to the sharp rise in mouse jacking, which consists of plugging a box into the car's diagnostic socket to start it, standalone GPS trackers can be good solutions.
Indeed, standalone trackers can be hidden in the car and are not noticed by thieves, unless you have a scramblable GPS tracker. Consider choosing a non-jamming GPS tracker for greater effectiveness against theft. Choose a GPS tracker with an alert system on your phone to receive a notification or a text message if the vehicle moves. 
The Capturs Model C GPS tracker has a motion detection system, which sends an SMS/Email alert at the slightest movement of the car. Other alerts can be effective in case of theft, such as the alert of leaving the area. 
Finally, track your car in real time from the interface of the brand of your GPS tracker. GPS trackers with long battery life can be tracked longer and be found more easily, even days/weeks later.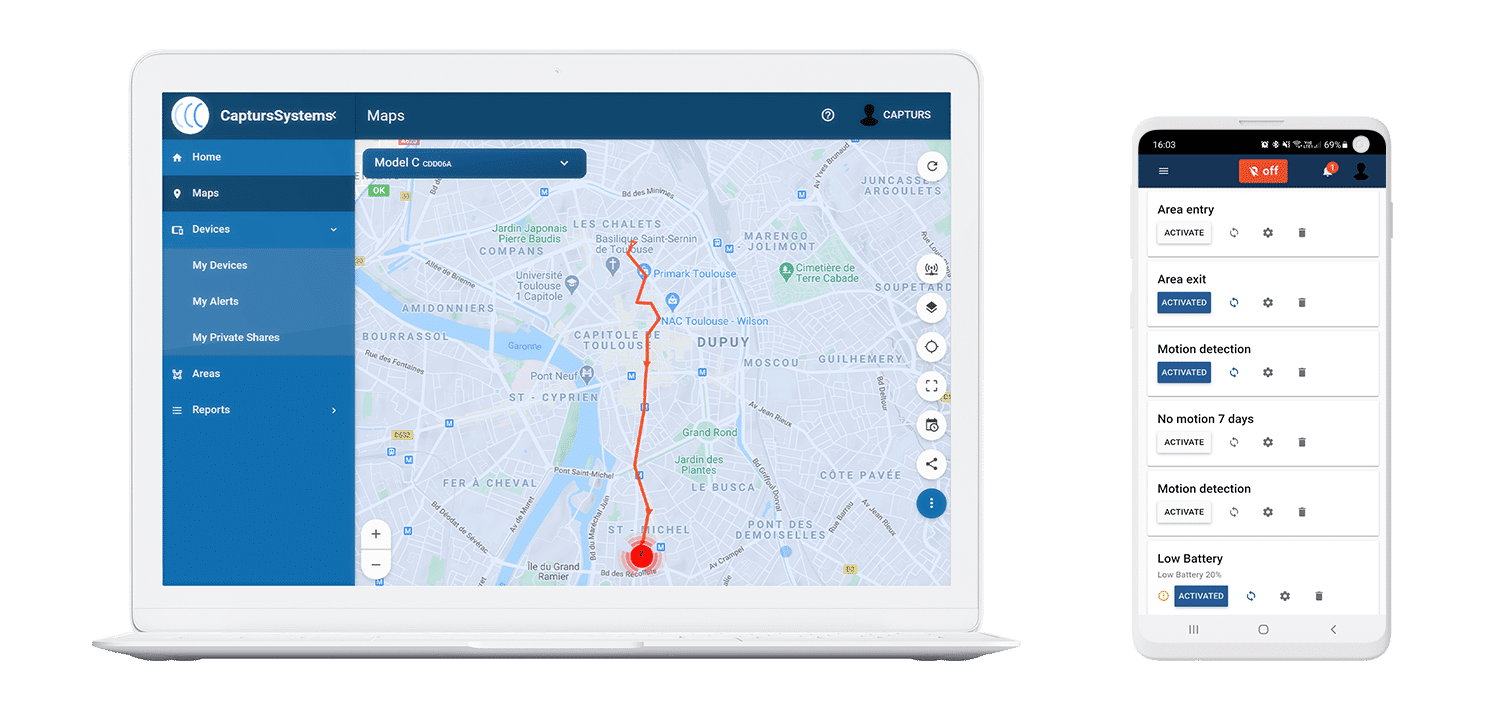 Features on the interface associated with the GPS tracker for car
The interfaces associated with GPS trackers can be in the form of a website (web app), a platform, an application and/or software to be installed. They can be unique to the brand or common to several brands of GPS trackers or other objects. The functionalities on the associated interfaces differ from one brand to another. In addition, depending on the interface, the information will be more or less intuitive and easy to understand, in order to navigate smoothly. We advise you to learn about the interfaces before your acquisition and to compare the functionalities (alerts, geofencing, history, sharing, reporting, export, …). 
The map is generally common to all GPS trackers in order to have a global view of the real-time tracking and the trajectory taken by the car. 
The data recorded by the GPS tracker is different from one model to another. There can be distance, speed, temperature, movement and non-movement times, altitude, addresses, longitude/latitude, etc. Statistics (tables, graphs, etc.) can accompany this data to help in the management of a fleet of cars or in eco-driving, for example. 
Alerts are also different from one geolocation solution to another. With Capturs GPS trackers, it is possible to send alerts for entering and leaving a zone, motion detection, immobility, absence, GPS tracker shutdown, low battery and button click (only applies to the Model B GPS tracker). Choose the phone number(s) / email(s) to be alerted in case of a trigger. Capturs allows you to set up multiple alerts at the same time, to multiple people. 
The creation of zones and perimeters on the interface can be a good aid to real-time monitoring. Check if it is possible, if the zone is detailed enough and easy to create.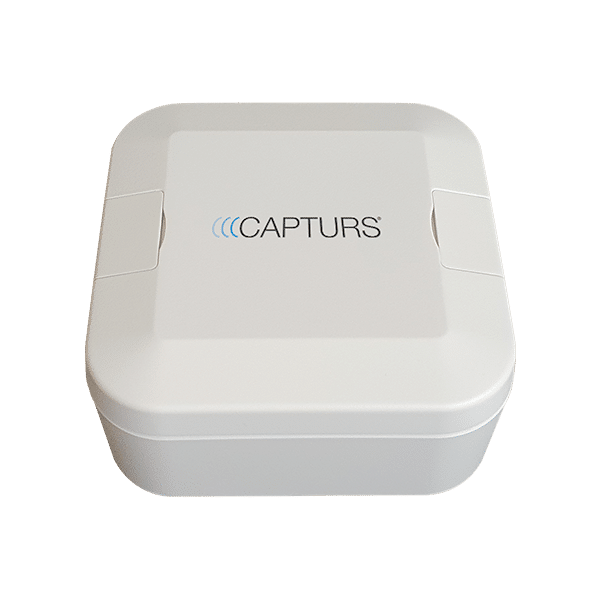 The case of the Capturs GPS tracker
Stand-alone GPS tracker
60g, 75x75x35mm
IP67 RATING
Replaceable CR123 battery
Very long autonomy
Sigfox network
SMS/Email alerts
Motion detection
Universal fastening system
Creation of perimeters and zones
Free mobile application