Steps and pitfalls to avoid when buying a car GPS tracker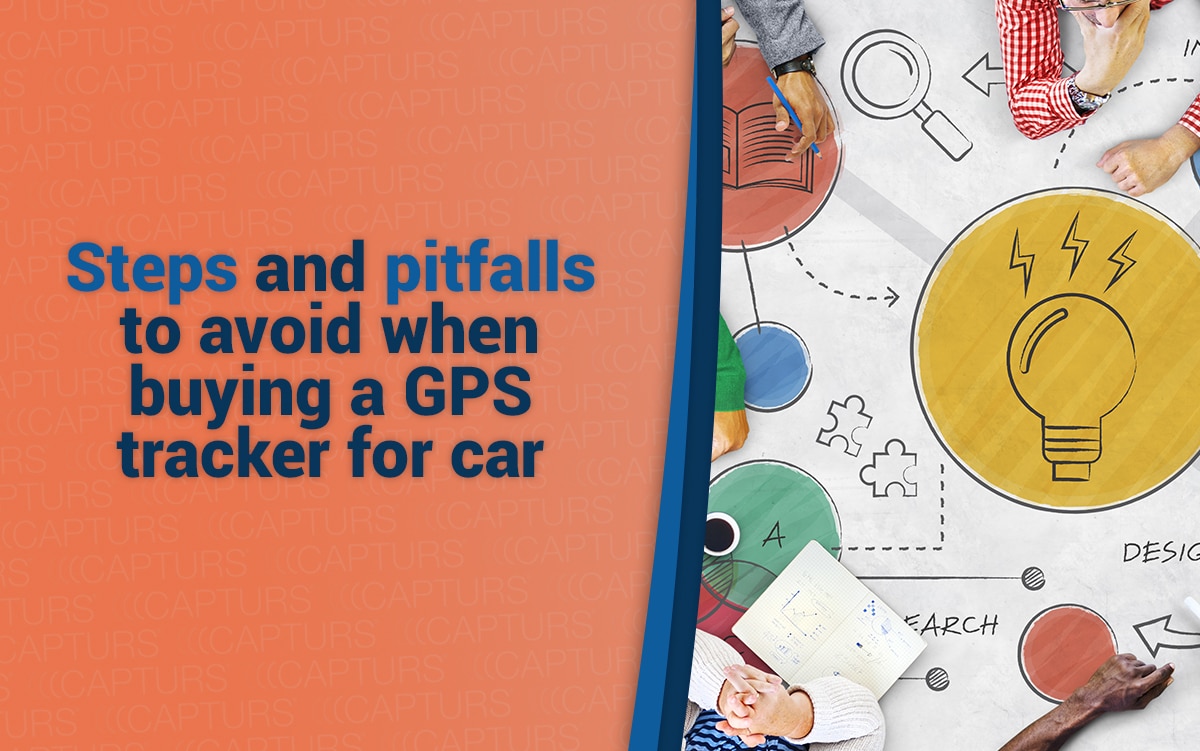 The number of suppliers of GPS trackers for car or fleet tracking is very large. It is not always easy to find your way around as the products or services/applications or price formulas are different. This article gives you some tips and pitfalls to avoid before investing. This is the first article in a series of articles dedicated to the cost of GPS trackers for cars and fleets of vehicles.
Price details
There are several products and services available, which should be explained before making comparisons. Choose the GPS tracker that best suits your needs and budget: the cheapest car GPS tracker, a GPS tracker with multiple options, a GPS tracker with a network that matches your location, etc.
Price of the GPS tracker
It is the electronic box that will allow both to geolocate the vehicle, but also to transmit the data on the cloud (on the internet), which you can consult in real time or later.
Order of magnitude of the price: between 70€ and 200€ at the purchase.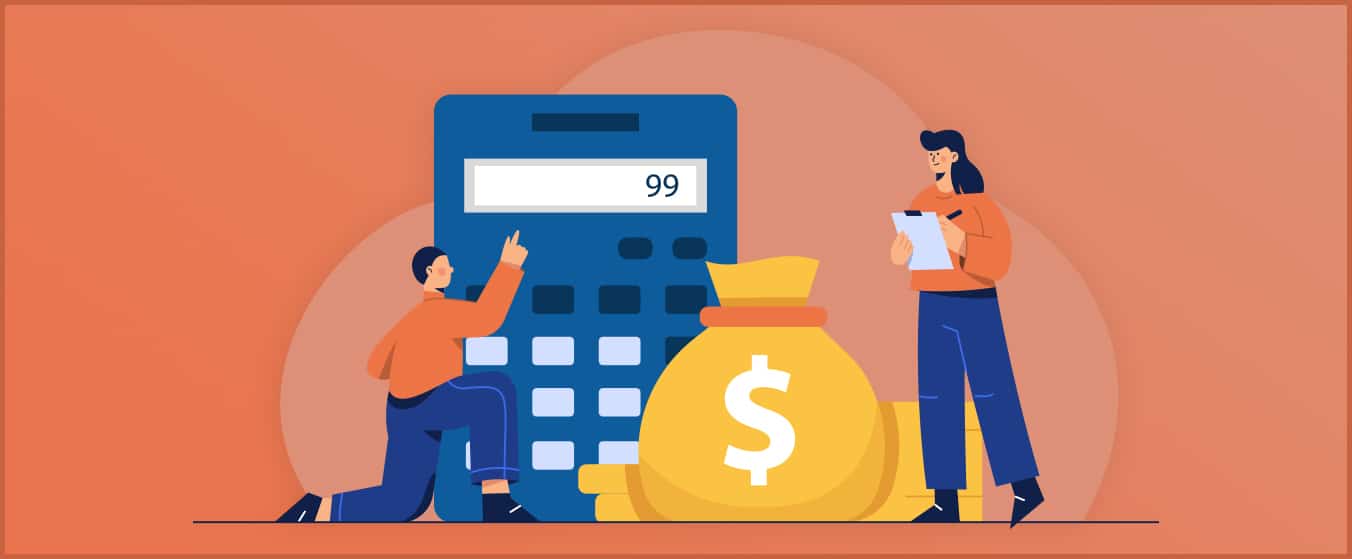 Price of the subscription to the application
This is the service that gives you access to real time and historical information of the beacon installed in the car. It is a web application and/or a mobile application on Android and Apple.
This price can be included or not in the price of the tracker.
Order of magnitude of the price: a few euros per month.
Price of the communication network
To send the position data and other sensors to the application (hosted on the internet, also known as the "cloud"), the tracker needs to have access to a communication network. Concerning GPS trackers for vehicles, it can be a GSM network (with a SIM card), an LPWAN network (LoRa, Sigfox, …) or for specific cases a Satellite network (Globalstar, Irridium, Kineis, …). Each type of network and each provider has its advantages and disadvantages. We are not talking here about Bluetooth-only trackers (Apple or Samsung tags for example), which are not suitable for accurate tracking of vehicles.
This price may or may not be included in the price of the tracker.
Order of magnitude of the price: a few dozen cents to a few euros per month.
Prices for accessories and additional services
Offers are often presented with a base price, to which options are added. Depending on the features available, you will have to choose your offer carefully and understand what is included or not.
Here are some examples of options that can be found:
Increase of the subscription duration (commitment) with decreasing prices
Communication network range: France only, Europe, World, etc.
GPS tracker installation service (technician intervention)
Premium features of the application allowing access to in-depth reporting or information
Advanced technical support
Various sensors connected to the main GPS tracker (temperature, door opening, fuel level monitoring, etc.)
etc.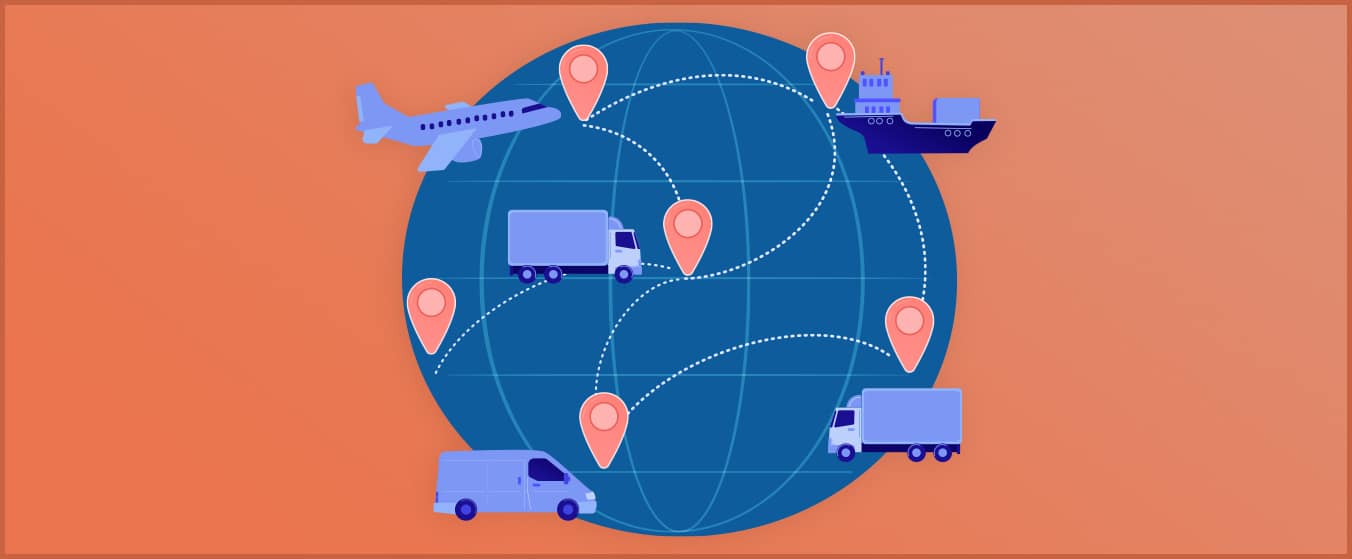 Comparison of quotes
As for any service, it is advisable to make 2 or 3 estimates with different partners to compare and understand the offers.
As the conditions are often slightly different, it is obviously necessary to align the quotes on similar assumptions to compare the offers correctly:
number of GPS trackers
number of years of subscription to commit to
minimum functions required to meet your needs
possible options
Also check with your insurance company to see if certain types of GPS trackers for business vehicles are recommended and can reduce the cost of your policies.
The content of the applications
Depending on whether you are a professional or an individual, the functions required for vehicle tracking are not always the same.
Some providers are tailored to individuals or businesses, or both.
For example, home users will often only get a mobile application, while businesses will also want a web application. Businesses will want to have advanced in and out of area functions to know when they are in specific locations, while individuals rarely need this.
For this reason, if you are a professional, check that the expected functions are included in the targeted offer.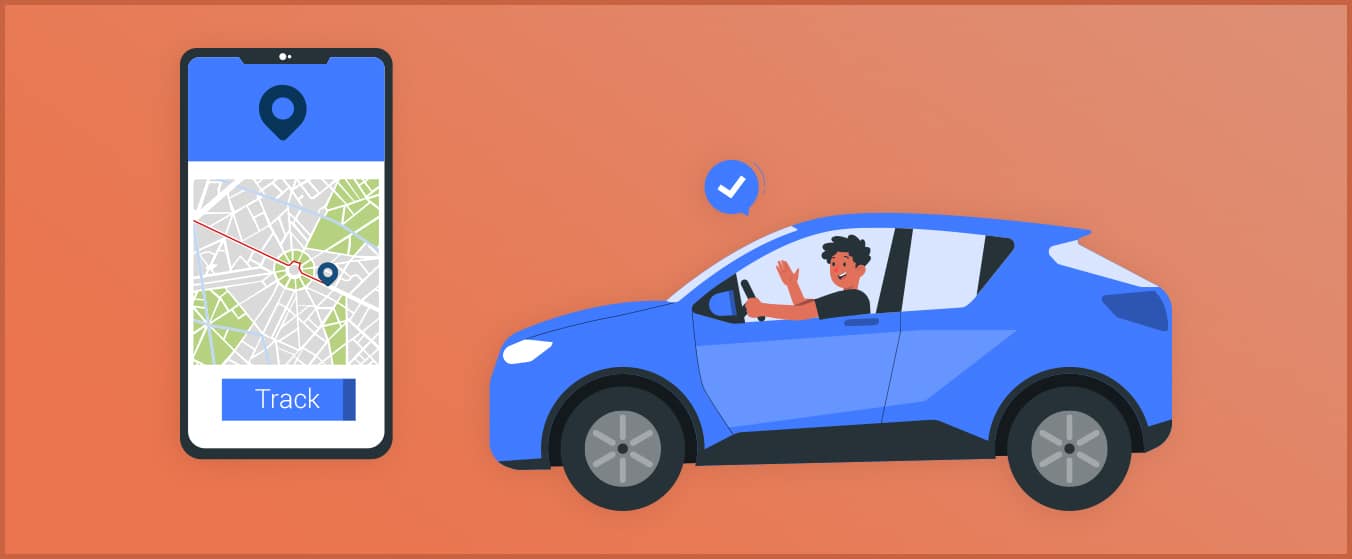 Limitations of Bluetooth trackers
There are BLE or Bluetooth trackers, often called "Tag" that can be adapted to certain uses similar to vehicle theft surveillance. The best known offerings are from Apple (iTag) and Samsung (Galaxy SmartTag). However, you won't be able to do much more than look at the last position of the vehicle, without much precision, without control of data refreshes (random depending on the traffic), without history function or data post-processing. Clearly, these offers are only intended for private individuals.
If you are a professional, or if you want to have a precise tracking of positions, or if you want to have access to advanced functions, Bluetooth trackers are not suitable. These GPS trackers seem to be inexpensive, but they only meet very limited needs.
Attention to communication networks
Regardless of the network the GPS tracker uses to communicate (GSM, LPWAN, Satellite), it is important to make sure that the network coverage is sufficient for the use you will make of it.
GPS trackers with GSM / Mobile communication (2G, 3G, 4G, LTE)
GSM trackers are by far the most common for vehicle tracking because they send a lot of data (short time interval between positions) with a high reliability.
Coverage areas
Be sure to identify the areas covered by the SIM card. For example, if you plan to use the GPS tracker in several European countries, make sure that the SIM card is designed to work in these areas thanks to the roaming connectivity.
In general, offers sold in France are designed for all of Europe (except for a few countries), and the World coverage is often a multi-level paid option.
SIM card
Check that the SIM card / communication is included in the offer. On the internet you can find GPS tracker offers without subscription or without SIM card. It may be a GPS tracker with GSM communication, but where the SIM card must be purchased by you, separately, and therefore with a subscription.
Multi-operator
We advise you to invest in GPS trackers with multi-operator SIM card. This means that if the GPS tracker can not find GSM network on the first mobile operator, then it will try to find network on the frequencies of other mobile operators available in the country. Especially in remote areas, it happens that only one or two operators are present. So with a multi-operator map, you will have the best possible real time reliability.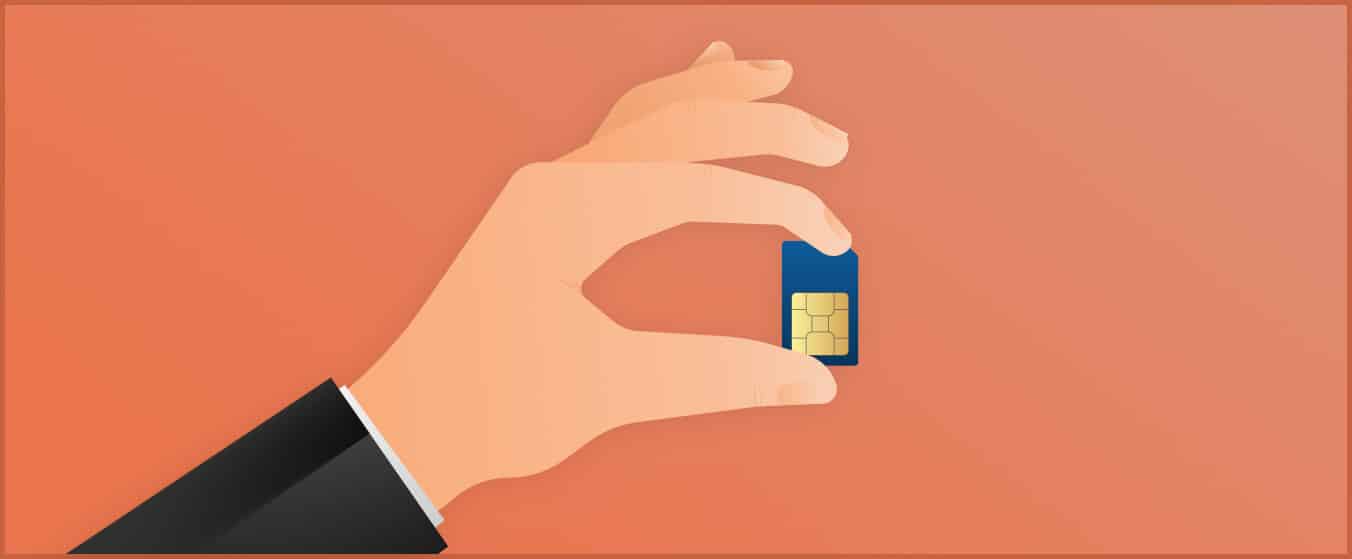 Attention to 2G networks only
GSM technologies are multiple: formerly 2G, then 3G, then 4G, and recently 5G. The last two include the LTE standard and in particular LTE-M and NB-IOT which are particularly well suited to connected objects.
Overall, all these networks are well suited to vehicle tracking, but beware of GPS trackers connected only via 2G or even 3G. 2G networks are disappearing, and 3G networks will follow closely. For example in France, the incumbent Orange will cut 2G in 2025 and 3G in 2028.
The GSM communication GPS trackers supporting only 2G will not work anymore within 3 years, hence our advice not to invest in this 2G only equipment, certainly proposed at lower prices.
The most reliable products today are those offering compatibility with all LTE-M, NB-IOT, 4G, 3G and 2G standards. Thus, the GPS tracker will automatically find the best available network.
GPS trackers with LPWAN communication
LPWAN networks, mainly Sigfox and LoRa, are networks designed for connected objects, also called IoT (Internet of Things). They allow to send very small amounts of data with very low energy consumption, allowing to connect objects or vehicles with autonomous GPS trackers.
The advantages
The advantage of GPS trackers using these LPWAN networks is a better autonomy, a lower price, and a better ability to resist jamming, compared to GSM trackers.
A network coverage to check imperatively
However, there are several checks to be made, especially about the coverage of these networks.
The main European countries are covered, but the so-called "white" areas (without network) are more important than in GSM. It is essential that you check the official network coverage on the providers' websites.
You should also check if the tracker is to be used in several countries: this is not possible with LoRa networks where roaming is not operational. Concerning Sigfox, the roaming works perfectly, but it is necessary that the targeted countries are well covered and that your tracker provider ensures the service in these different countries.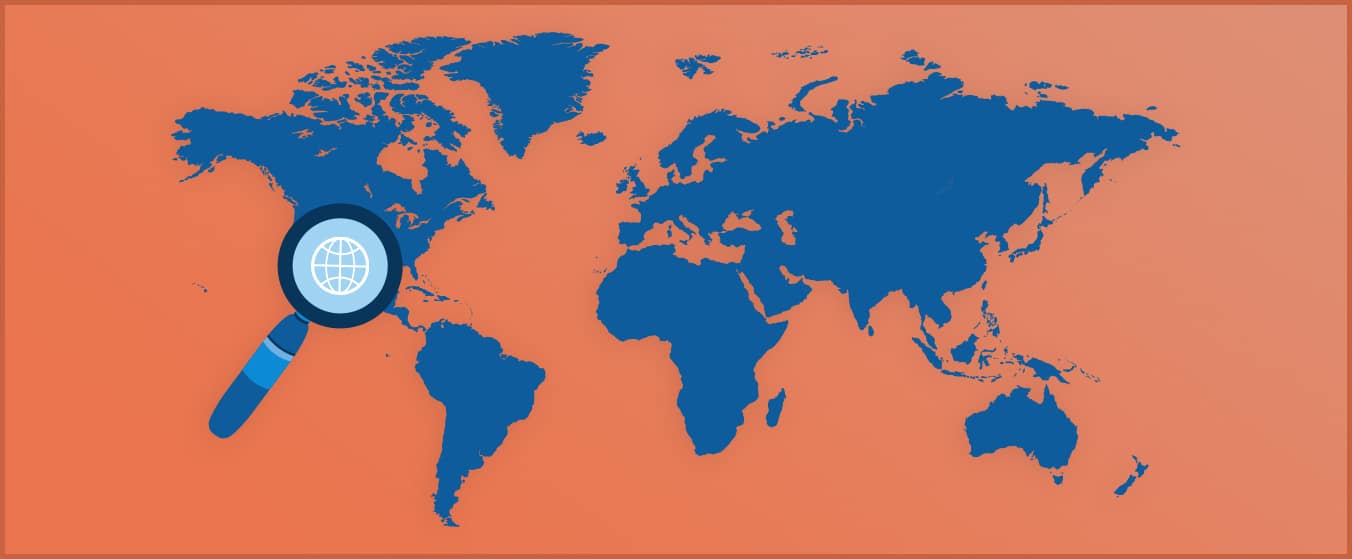 Limited message frequency
The number of messages that can be sent in LPWAN is limited by regulation: approximately every 10 minutes, but this can vary depending on the device's modes. For comparison, with GSM trackers, it is common to send the position of vehicles every 10 seconds or every minute, the use is not the same.
Lower reception reliability than GSM
On a communication network, it is common that messages sent by GPS trackers are not received by the network at the first attempt, for various reasons. In GSM, messages are systematically resent until the communication succeeds, the advantage being that there is no loss of data, and the disadvantage being that this consumes extra power for the GPS plotter.
On LPWAN networks, there is usually no resending of the message if it is not received. As a result, it is common to miss a number of messages and therefore positions sent by the GPS plotter without being able to recover them later.
You should therefore consider these losses and ensure that they are not detrimental to your use.
To conclude, LPWAN GPS trackers can be adapted to track vehicles in certain cases only:
you need little data, and
you need a stand-alone product, and
you have verified that coverage is sufficient in the areas of use, and
you can tolerate message drops on a journey without it affecting your usage.
Multi-year commitment
It is common to find offers where you have to commit to paying the subscription for several months or years. This is justified by the fact of benefiting from low prices, in exchange for remaining a customer for a minimum period so that the supplier can be profitable.
This period of commitment is to be well identified and should be considered when comparing offers.
Pay attention to the tacit renewal of contracts, this is a common practice. The advantage is that you don't have to think about renewing your GPS tracker subscriptions. The downside is that you may be forced to pay for a full year of service when you want to stop.
Also, beware of GPS trackers without a subscription. Most GPS trackers do have a subscription, but it may be hidden in the price of the basic GPS tracker. Ask about renewals and multi-year pricing.
Quality support
Vehicle tracking systems are complex systems composed of connected objects with multiple possible settings, GPS satellite network positioning techniques, communication networks and applications with advanced functions.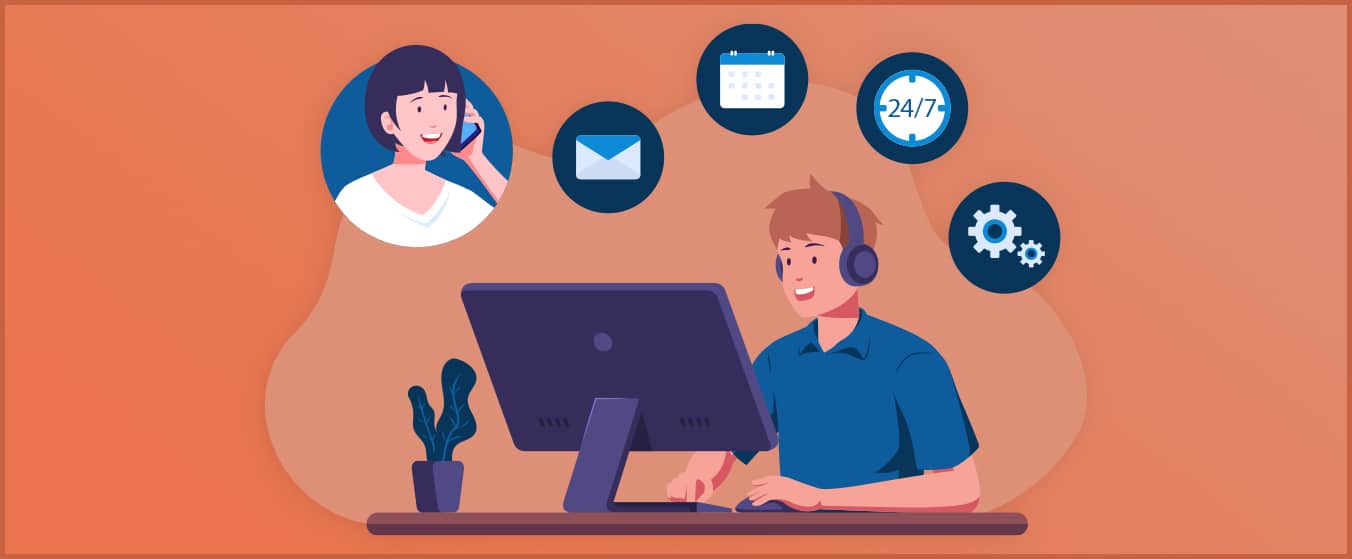 Choosing a GPS tracker provider with quality support is a must. Firstly because for each of these points, technical problems can happen and you will have all chances to solve them quickly with a good team.
Secondly, a reactive and attentive support will allow you to make the most of this tool, thanks to personalized advices on the use of the application, the optimal placement of the GPS trackers or on the most adapted settings to your use and your business.
Finally, a listening support will be present to guide you on the options best suited to your use. For example, is it profitable to install GPS trackers on all your vehicles or only some of them?