Secure your company's fleet of vehicles and fight against car theft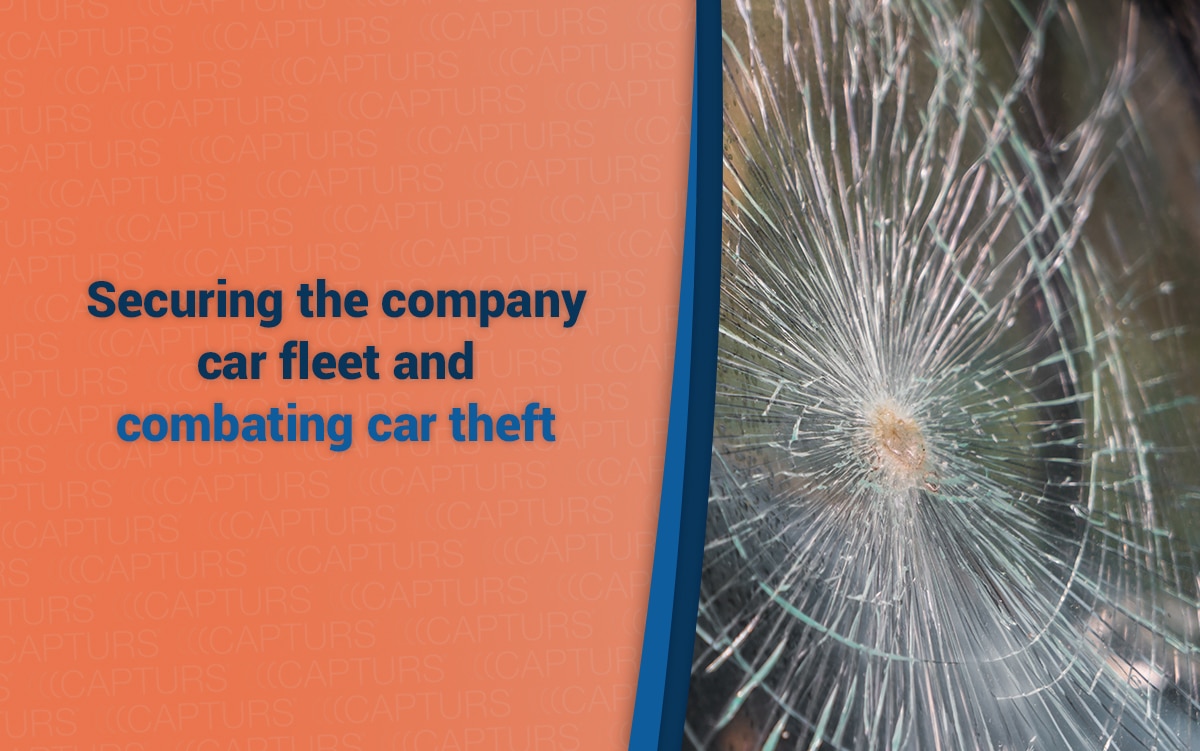 Vehicles are, for many companies, essential elements for the realization of the work required from employees. They allow employees to travel to one or more work sites, to visit clients, to make business trips, to attend training sessions, etc.
It is important to secure vehicles when a company deploys a fleet, regardless of its size. Indeed, if the vehicle is considered as a work tool, if it is stolen or damaged, it will be difficult to continue its professional activity, especially since a car or a utility is a significant investment.
Many professionals who have a fleet of vehicles decide to install GPS trackers for different purposes. Among them, employee safety, fleet monitoring or the fight against car theft. In this article we will focus on the protection of company vehicles in the face of increasing theft.
Securing a fleet of company vehicles has become almost indispensable nowadays. Indeed, more and more vehicle thefts are realized every day in France. There can be thefts of cars, two-wheelers (especially scooters), vans, etc. In spite of the police services or the anti-theft protections on vehicles, it is difficult to escape a thief who wants to do it. So, how to protect your fleet of vehicles? How to fight against theft?
Theft of professional vehicles in France
Company car theft: a scourge for companies
Whether in France or in most European countries, vehicle theft is a real scourge, for individuals but also for professionals. Indeed, professional vehicles often have the particularity to contain very expensive and specific material and tools, the profit for the thieves is all the more consequent.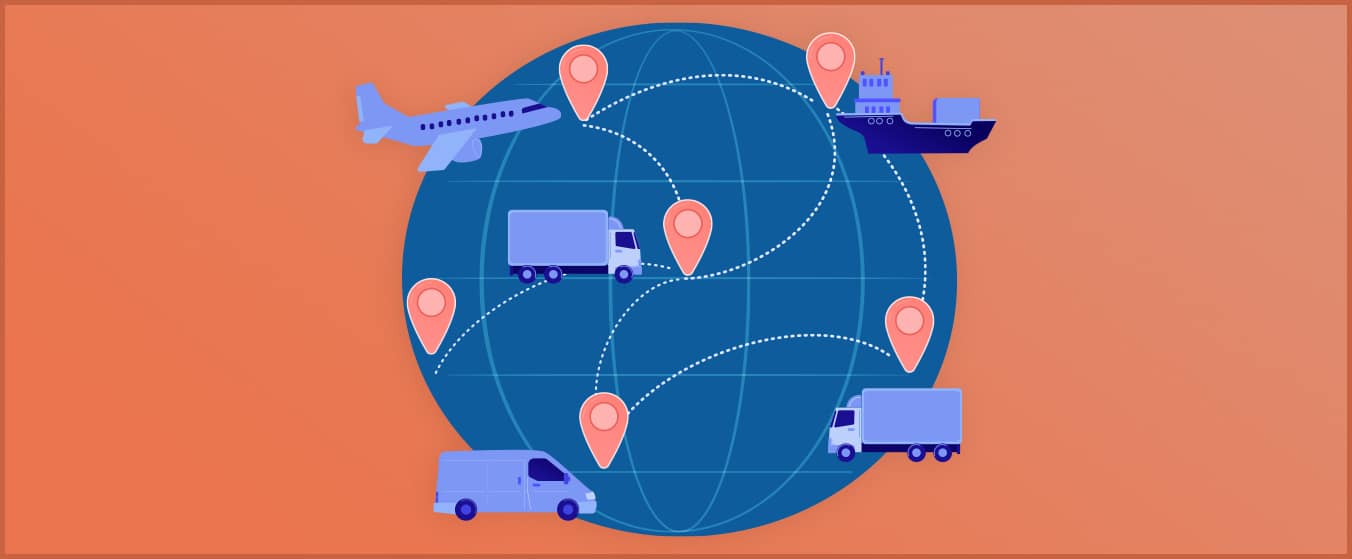 Stolen commercial vehicles usually go one of two ways:
resale as parts
resale as is.
It is therefore possible that the vehicle is never found and is quickly sent abroad to be resold as is or for parts (in Eastern Europe or North Africa depending on the case). The resale of commercial vehicles or vans is rather simple, since this type of vehicle is used both by professionals and private individuals who transform them into converted vans. Moreover, professional vehicles allow the transportation of large goods hidden in windowless boxes, which makes them a prized possession.
Top des véhicules professionnels les plus volés en France en 2022
Let's take a look at the list of the most stolen vehicle types in 2021:
1st position: City cars
2nd position: Commercial vehicles
3rd position : Compact sedans
4th position: Compact SUVs
5th position: Urban SUVs
6th position : Family SUVs
7th position : Sedans
8th position : Monospaces
Other
We can see the importance of thefts of commercial vehicles, especially commercial vehicles, which are in second place, just after city cars.
Thefts of commercial vehicles have increased by 6% compared to last year. Some vehicles attract the eye of thieves more than others. Here are the most stolen professional vehicles (commercial vehicles, vans) in 2021:
Citroën Jumper III
Ford Transit 350
Iveco Daily III
Mercedes Benz Sprinter 313 CDI
Mercedes Benz Sprinter 314 CDI
Peugeot Boxer III
Peugeot Expert IV
Renault Master III
The most common car theft techniques in 2022/2023
Thefts from business vehicles usually occur when the car is unattended:
When the employee is at a customer's location
When the car is parked on the street
At night
etc.
A few minutes of inattention are enough to have a car stolen. We will see that being careful is not enough, and that theft can happen to anyone.
Whether business vehicles are already equipped with anti-theft systems or not, if thieves have decided to steal a car, they will succeed. This is because thieves have the technology to start a car in seconds. If an anti-theft system prevents them from pulling off the heist quickly, they will come back with tools (for example, to break a steering lock or pedal lock) if the vehicle is still there.
Clean flights, without using the vehicle key
Since the stolen cars are intended to be sold, there is no question of the thieves damaging them! Thieves have several techniques to open cars without damaging them and without using the keys.
The first method is the classic one, which consists of slipping a screwdriver or a screwdriver into the lock of the car. With delicacy, the car is opened quickly and the lock is only slightly damaged.
The second method is to use a box that prevents the car from being locked remotely when the owner locks it. The owner does not realize that his vehicle is open because he thinks he has locked it with his remote control.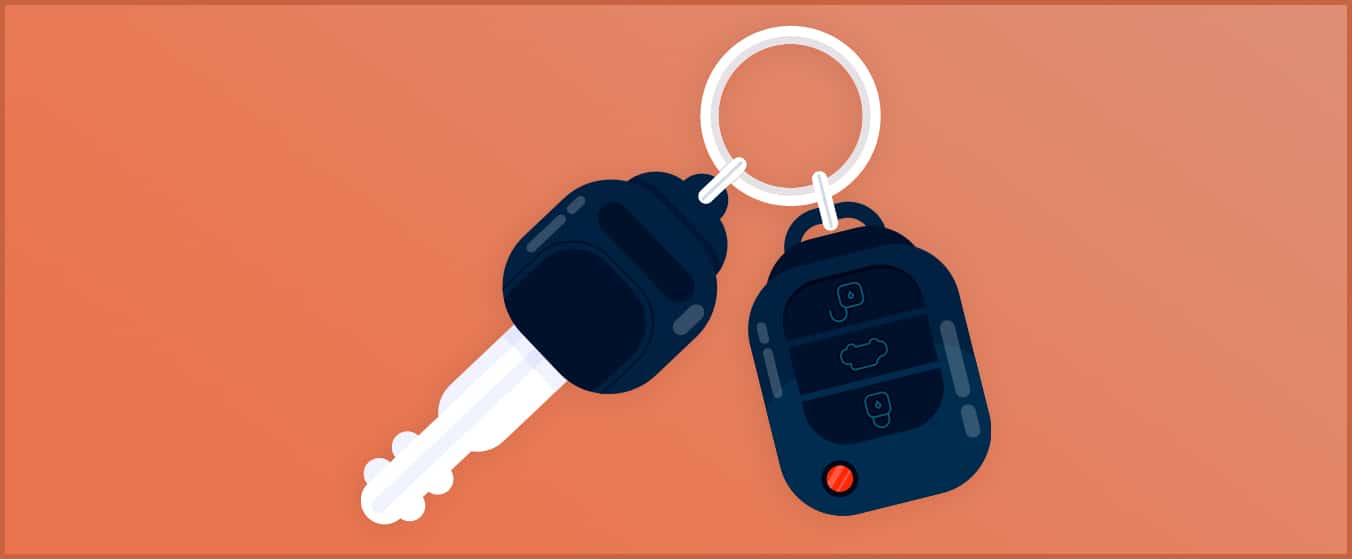 These techniques allow thieves to quickly break into a car. The only places that are a little damaged are the locks and the neiman, which will be changed later for resale, because a new key will be created.
The most common theft technique: mouse jacking
Once inside the vehicle, the thieves have done the hard part. All they have to do is insert their portable box into the car's OBD II socket (also called the diagnostic socket), which reconfigures the computer systems and encodes a new electronic key. In a few seconds, the car starts and disappears.
This theft technique is called mouse jacking. It is very effective and only works on recent (from 2001) and electronic vehicles that have an OBD II socket. This explains why, among the 120,000 vehicles stolen in 2021, more than 3 / 4 are electronic vehicles.
The consequences of a stolen company car
The consequences of a company car theft have consequences for the company that has a fleet of vehicles. These consequences vary according to the company and the professional activities.
Replacement cost of a stolen company car
The common thread in all companies that have a vehicle stolen is the cost of replacing it, both in the short and long term.
In the short term, the company must provide the employee with a new vehicle to replace the old one so that he can continue his usual professional activity. This can be the use of the employee's personal vehicle, which the company will have to compensate (price of fuel, wear and tear, etc.), an unused company vehicle or a temporary rental vehicle.
In the long run, the company will have to replace the vehicle. While some of the value of the vehicle is taken into account and reimbursed by insurance, it is not all of it. The company will have to invest in the cost of a new vehicle, and this often has a serious impact on the company's cash flow, especially for small businesses.
Disruption of professional activities
A theft of a professional vehicle leads to disruptions, particularly in the schedules and organization of the employees who were using the vehicle. Indeed, there will be a period of time when the employee will not be able to travel to work, to appointments, to construction sites, to customers, etc.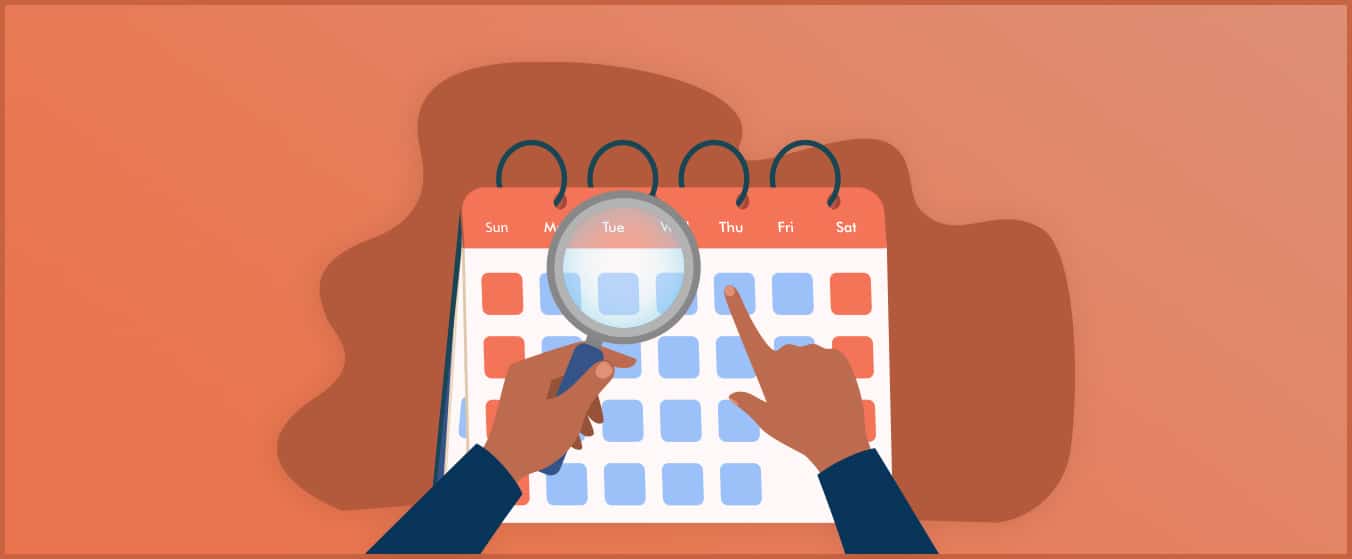 Theft of professional equipment from inside vehicles
Damage and theft can happen to vehicles in a fleet because of the resale appeal and capacity of this type of vehicle, but also because of what is inside. Vans often contain professional equipment specific to the activity carried out in the company. These tools are precious and indispensable for the employee to work.
Professional equipment, as well as vehicles, are sold very quickly, especially on online resale sites. It is difficult to find the perfect protection system to protect both the vehicle and its contents. We will see that the GPS tracker remains the most effective option to fight against these thefts and disasters.
Why and how to equip a fleet of vehicles with GPS trackers?
GPS trackers: ensuring the protection of a fleet of vehicles
The system that will provide the best overall protection against theft of business vehicles and their contents is GPS tracking.
GPS trackers protect all types of vehicles, without exception: cars, two-wheelers, vans, utility vehicles, trucks, construction/agricultural machinery, etc.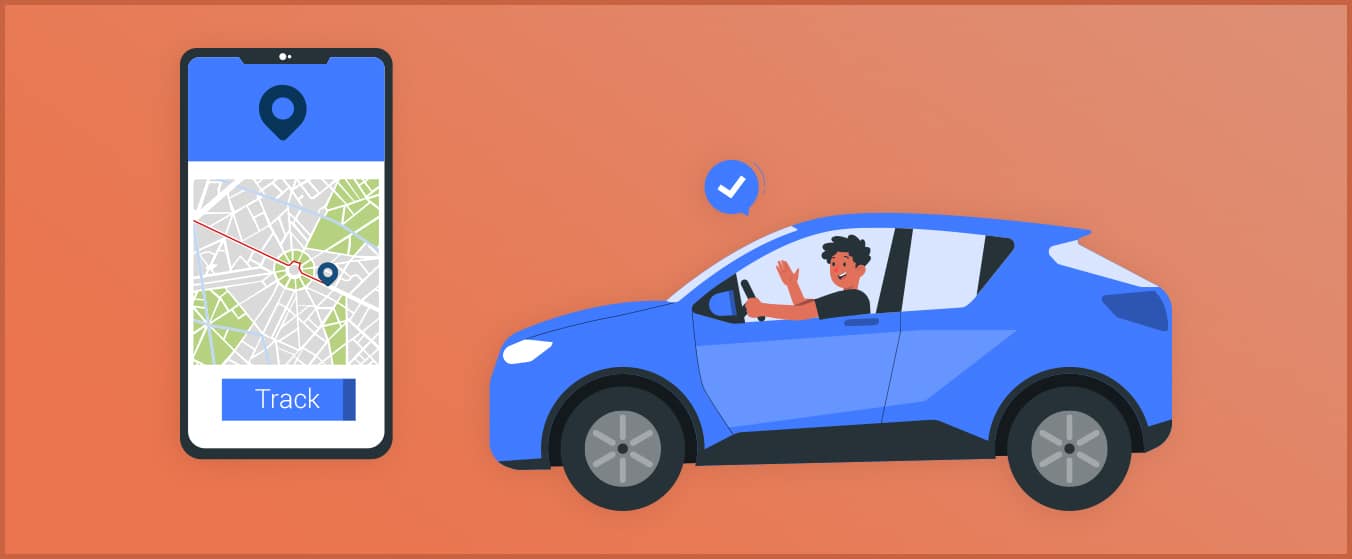 They allow to put all the chances on its side to find its vehicle, thanks to a real time follow-up of this last on an associated interface. GPS trackers also ensure the safety of employees and monitor teams in constant movement.
It is possible, to ensure an even greater protection, to add an anti-theft system of the type blocking flying. In this case, it will be essential to choose an effective anti-theft system and to pay the price. However, even with quality, no anti-theft system is infallible.
What type of GPS tracker to use to fight against the theft of professional vehicles?
To help you choose the best GPS tracker to install in your company vehicles, we will classify GPS trackers into several categories:
Autonomous / Wired
Visibility in the vehicle
Sending alerts
Frequency of messages sent
Standalone or wired GPS tracker?
An autonomous GPS tracker will be more suitable for tracking a car in case of theft. Indeed, the latter can be hidden in places that the thief can not suspect.
Wired GPS trackers, which need to be plugged in, are necessarily more visible. Usually plugged into the cigarette lighter, OBD II socket or USB socket, thieves know them and deactivate them very easily. These GPS trackers are to be banned if the main use case is the fight against theft.
However, there is an exception: the GPS tracker that connects to the vehicle's battery (under the hood, or sometimes under the pedals), since it is hidden and during a theft, thieves do not have time to open the hood and disconnect the GPS tracker.
Visible or hidden GPS tracker?
The GPS tracker must be hidden in a strategic corner of the vehicle so that the thief cannot see it and deactivate it or throw it overboard.
GPS tracker that sends alerts?
A tracker that can alert you instantly when someone breaks into your vehicle or when your vehicle is in motion is a big advantage. Indeed, when the vehicle is stolen at a workplace or close to the business, it may be always time to see the profile of the thief in order to describe him to the police (if it is not possible to catch him).
In addition, the sooner the theft alert is received, the sooner you can notify the police so they can find your vehicle before it is sent to another country.
GPS tracker with an ultra precise trajectory?
It is not mandatory to have a tracker that has a very high frequency of sending positions. Indeed, it is enough to have the last known position of the vehicle at the place where the thief has dropped it to find it.
On the other hand, GPS trackers with ultra-precise trajectories are more used for eco-driving or real-time fleet monitoring.