Discover the Capturs GPS trackers GSM LTE-M / NB-IoT
New GPS trackers with very long battery life and ultra-accuracy
For several months now, Capturs has been preparing the arrival of a new range of GPS trackers. The thinking was based on an exponential demand from companies to benefit from ultra-precise real-time tracking of their equipment, vehicles, tools, etc. The need also expressed by our customers was to have a complete range of GPS trackers, both using low-speed networks with very high autonomy and low operating costs for tracking equipment, but also high-performance GSM trackers for tracking fleets of cars, machines, boats … All on the same platform, simple and adopting the best current standards.
In the field of geolocation, it is important to choose the right technology. It must be adapted to its use case. It is not relevant to use GSM to track a large number of assets at low cost for years, just as it is useless to use LPWAN (Sigfox or LoRa) to track the average speed of a fleet of vehicles. Current telematics companies often offer very complete solutions but for some customers they are too advanced and too expensive. On the other hand, LPWAN solutions are sometimes too specific to suit all uses. This is why Capturs wishes to offer its customers a complete range of solutions, allowing them to choose the best technology for each of their uses, without changing their habits, their platform and their dashboards.
The new Performance GSM, Endurance GSM and OBD GPS trackers join and complete the Capturs Model B and Model C GPS trackers in order to facilitate the choice of each person/company needing a real-time geolocation system specific to its activity and to find the solution adapted to its uses.
The novelty: GPS trackers with GSM LTE-M / NB-IOT network
The new Capturs GPS trackers use the combination of GSM (2G/3G/4G) and 5G IOT / LTE-M / NB-IOT networks.
While the GSM network (2G/3G/4G) is now well known and used every day, LTE-M and NB-IOT networks are entering the wireless network communication dedicated to the Internet of Things. Like the Sigfox network, they are LPWAN (Low Power Wide Area Network) technologies with a good compromise between energy consumption and throughput.
Although these new communication networks are a bit more expensive than the Sigfox LPWAN, they offer very extensive global coverage. In fact, it is the best network coverage in the world. We offer the possibility to choose between two types of multi-operator SIM card subscription adapted to your activity: the Europe subscription and the World subscription, by sending a point every 30 seconds (remotely configurable).
As our SIM cards are multi-operator, our GPS trackers communicate with all available operators, which offers almost total coverage. If there are still blank areas, the data is sent as soon as the network is found. Moreover, our trackers use 2G/3G/4G/5G networks: LTE-M/NB-IoT, so the best operator and the best network guarantee maximum coverage and availability. Be careful not to choose a 2G solution only, (2G and 3G being doomed to disappear in the short term).
Ultra high precision live geolocation and very long autonomy
The combination of GSM and LTE-M / NB-IOT networks offers the possibility to send positions in a shorter time than Sigfox GPS trackers, while maintaining a very high autonomy thanks to a low power consumption. These technologies are in competition with LPWAN Sigfox and LoRa solutions but with differences in throughput, autonomy and cost. This means that there are specific uses for each of these technologies. Capturs' expertise is there to guide you towards the best choice for your use.
Below, on the left, a trajectory made by a Capturs GPS tracker under the Sigfox network. The points are spaced further apart and the trajectory is less precise. On the right, the trajectory realized by a Capturs GPS tracker under the GSM LTE-M / NB-IOT network. There are fewer straight lines, with a better accuracy of the trajectory. The consumption will be greater with the GSM solution, but in the case of the OBD tracker its permanent power supply via the vehicle's battery allows it to overcome this constraint.

Autonomous GPS trackers : Capturs Performance GSM and Capturs Endurance GSM
The Performance GSM and Endurance GSM GPS trackers are both self-contained, but they use two different types of power.
The Performance GSM is small and lightweight. It is rechargeable via USB Type-C but can also be plugged in permanently via this plug, on a cigarette lighter or directly a car battery, engine, motorcycle via an accessory. This is possible on 12V/24V/36V batteries.
The Endurance GSM has replaceable batteries. Its autonomy is consequently more important than the model Performance GSM.
Unlike the equivalent Sigfox GPS trackers (Model B and Model C), the Capturs Performance GSM and Endurance GSM GPS trackers offer real time geolocation, with a position sent every 30 seconds for the Performance GSM and every 5 minutes for the Endurance GSM. The GPS trackers Capturs Model B and C proposed until now a delayed geolocation since the trajectory was updated every 10min for a point every 3 to 5 minutes.
These two GPS trackers are suitable for tracking vehicles, tools, professional equipment in case of theft since they can be easily hidden and do not require any connection. However, they are particularly suitable for management and monitoring purposes for companies seeking a global view of their equipment.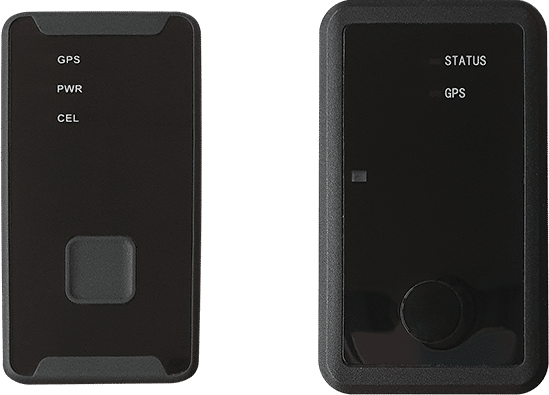 Capturs GPS Trackers Wired: OBD Captors
The GPS tracker Capturs OBD is a GPS tracker powered by the vehicle. It is connected to the OBD2 socket, or diagnostic socket of the vehicle. The vast majority of vehicles today (cars, vans, utilities, etc..) have an OBD2 socket. It is also increasingly common for two-wheelers.
GPS trackers connected to the OBD2 socket are generally intended for fleet management and tracking, but also for the fight against vehicle theft. If someone unplugs the tracker from the OBD socket, you will receive an SMS/Email alert that the GPS tracker has been turned off.
The GPS tracker Capturs OBD is, therefore, very well adapted to the monitoring of corporate vehicle fleets for a long-term and ultra-precise monitoring: management of movements, calculation of distances, entry/exit of zones, analysis of stops and departures, etc. Real-time tracking is constant, ultra-precise (one position sent every 30 seconds) and without impact on autonomy. Indeed, the GPS tracker Capturs OBD is connected to the diagnostic socket and is powered by the vehicle battery. You do not need to recharge the GPS tracker or change the battery (unlike the Capturs Performance GSM and Endurance GSM GPS trackers). A backup battery is included in the tracker in case the vehicle battery is discharged or cut off.
Before ordering a Capturs OBD GPS tracker, we recommend that you check the model and year of your vehicle to see if it has an OBD2 socket (this has been the case since the early 2000s).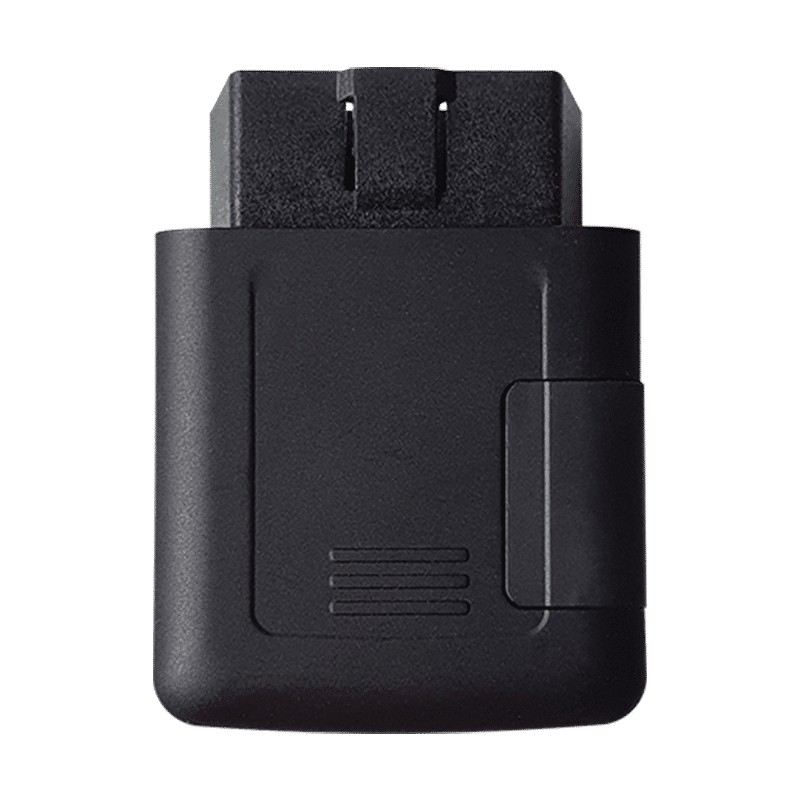 A range of GSM trackers at a unique price: 116€.
The new Capturs GPS trackers are aligned on a single price at 104€ HT. We have chosen to unify the prices of the new GPS trackers so that you can make a choice according to your specific needs and usage, without being influenced by the prices of different GPS trackers.
Depending on your needs, you can choose the SIM card you need: Europe or World subscription. There are no hidden costs or automatic debits, the prices are clearly indicated on the Capturs online store. Moreover, our subscriptions do not require any commitment or tacit renewal.
The different uses of GPS trackers for vehicle fleets are many and varied. First, they can improve drivers' eco-driving by tracking fuel consumption, speed and driving habits. This can help companies reduce fuel costs and meet environmental standards. GPS trackers can...