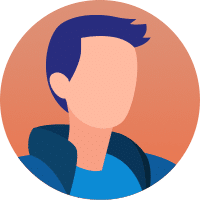 Mountain bike challenge and the fight against breast cancer.
With the aim of funding breast cancer research, Rafael and his three sports teammates are taking on a new challenge. To ride around the Mont-Blanc by mountain bike for 4 days. The idea comes from Florian Marty, a friend of Rafael.
The challenge
"I created an association in 2012 called "Bikers for life". The idea is to take up different challenges, which are not obvious. Then we wanted to draw a parallel between our challenges and the patients who have difficulty fighting the disease. They suffer, they do everything they can to make it to the end. In fact, the idea is that no matter how difficult it is, we are going to give ourselves the means to reach our goal.
We're doing this challenge for an association called "think pink". It's an association that raises funds for health care during and after illness. There are three of us who are doing it on a Mountain Bike.
Precisely, the common point between Florian Marty, Olivier Graeven and Rafael (myself) de la Fuente is that our mothers have had breast cancer".
A powerful message
"First of all, supporting research is a very nice thing, but patients are often forgotten. The patient must be supported before, during and after therapy. In fact, that's what we try to do, support them because they often feel neglected. It is important to be able to supervise them, and to support research as well. My goal is really to support people.
Then, the goal for us is really to take up the challenge, to make ourselves known, and to evolve. We can see that we are in the process of evolving.
Once the challenge is over, donations will be given to the association".
Efficient live tracking
"Already, I find the product great! The GPS tracks are proof that the challenge is going well.
Also, it's great to follow people live, because the mobile phone takes a while, you have to recharge it, you don't always have a connection… Whereas here, everyone can be followed, no matter the moment. As long as we are covered by Sigfox it works, it's very advantageous".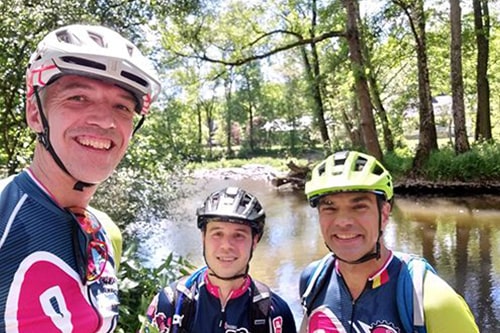 Check other testimonials:
GR10 followed by Capturs for Laurette Fugain.Julien, Thomas and Mickaël are going to do the GR10, the great crossing of the Pyrenees. The goal? They wish to be visible for the Laurette Fugain association which fights against leukaemia. The team and the challenge "We...